Leonid Levin History Workshop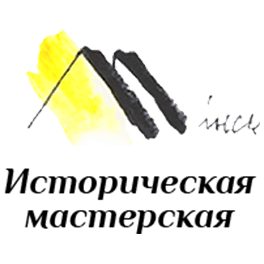 Type of activity NGO
Location Belarus, Minsk, Suhaja 25
Leonid Levin History Workshop is an educational and research centre that aims to support Holocaust survivors and witnesses of WW2 events, develop and implement historical educational programmes, support new trends in the study of military history and occupation of Belarus in German and Belarusian historiography.
History Workshop is engaged in memory preservation, education and research about the Minsk ghetto and the Trostenets extermination camp. By facilitating dialogue between generations, the Workshop forms knowledge and passes it on to subsequent generations, contributing to memorialization and critical reflection on the past.
The workshop provides social and psychological assistance to all groups of former victims of Nazism and their relatives, offers educational and research materials, holds seminars, excursions and study trips, provides an opportunity to work with the archive and library, and also provides a platform for conducting thematic events.
Of note: Leonid Levin History Workshop in Minsk is a joint Belarusian-German project founded in 2002 by the International Centre for Education and Exchange (IBB Dortmund), Johannes Rau Minsk International Education Centre and the Union of Belarusian Jewish Public Associations and Communities. It is located on the territory of the former Minsk ghetto in a historical building, which provides ideal learning opportunities at the historical site.