History of the Minsk ghetto: website, test and didactic guide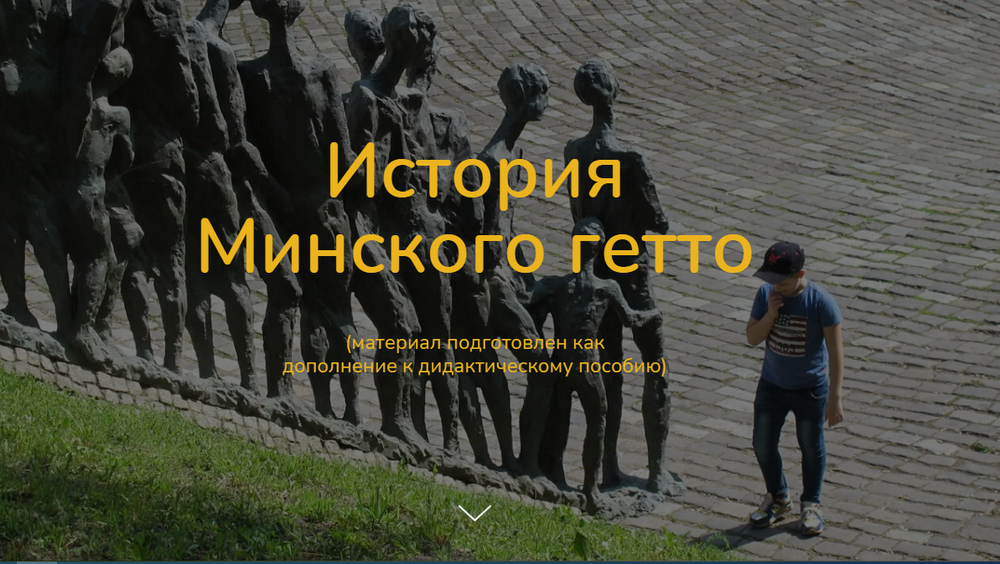 Project objectives
The main purpose of the didactic manual "The History of the Minsk Ghetto" is to preserve the historical memory of the tragic events of modern history, to learn lessons from the history of the Minsk ghetto, as well as to provide methodological assistance to teachers in conducting memory lessons. This collection of assignments was created to help teachers who are interested in the topic.
Project description
The didactic manual consists of 16 cards, which can be downloaded from the website of the Historical Workshop. Each of the cards is dedicated to a specific issue, but at the same time, they mutually complement each other: "Minsk Jews: life before the war", "Creation of a ghetto", "Life" in the ghetto", "Deportation: a one-way road", "Trostenets - the place of mass destruction", etc. The cards contain excerpts from historical documents, quotes from the memoirs of witnesses and other sources, for which tasks and questions on the topic have been developed. The teacher can use them individually, in the sequence he needs, in different types of lessons.
The website "History of the Minsk Ghetto" contains additions to the didactic manual.
Using the test on the "Historical Workshop" website, you can check if you are well informed about the Minsk ghetto.