Belarusian Oral History Archive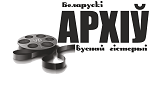 Type of activity NGO
Location Belarus, Minsk
Belarusian Oral History Archive is an online database containing electronic documents on the Belarusian oral history of the 20th century. They are made available to everyone for research and educational purposes. Belarusian history of the 20th century is revealed through recollections of witnesses helping us preserve memories of the recent historical events including those that have so far received little attention and seem to be of special importance today.
The archive pursues the following goals:
collect oral history documents and build a structured database of resources for historical and interdisciplinary research
provide storage, search and access to oral testimonies
promote the recent period of the Belarusian history
provide methodological and educational services to support amateurs in carrying out oral history research
disseminate oral history approach.
The project was launched in spring 2011 and is still at its early stages. The archive team invites everyone to involve in the following activities:
search for owners of oral testimonies collections
processing of documents and placing them in the Archive
discussions on oral history and issues of archiving oral testimonies in a digital form.