Trans.History Audiowalks. Audio guide about the Minsk Ghetto
2005-2022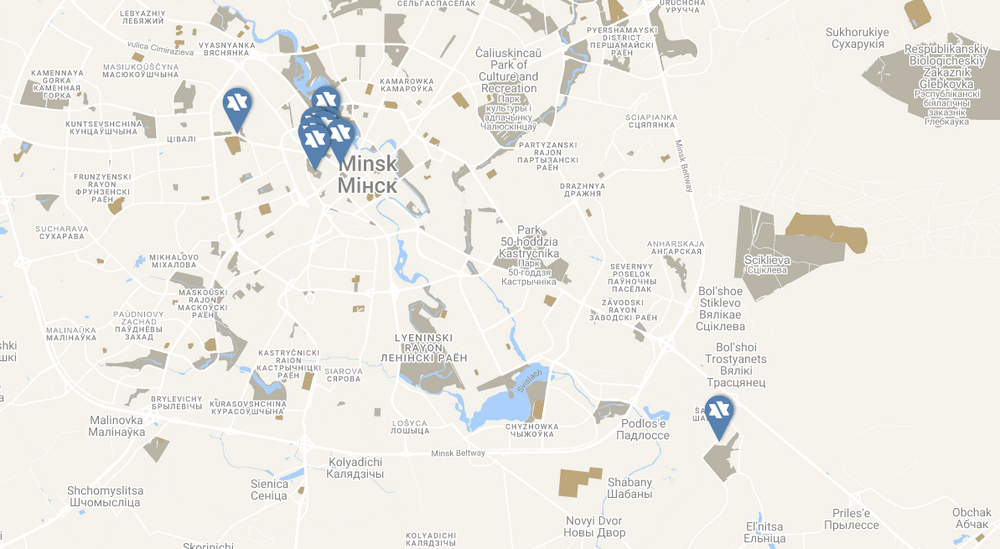 Project objectives
This tour tells the history of the Minsk Ghetto through 10 personal stories of Jewish Holocaust survivors who shared their memories in interviews with Centropa and IBB Dortmund. They will be your guides through the area of the former ghetto and to the places you are about to visit.
Through their eyes and their memories we will gain a better understanding of the horrors that occurred here during the Second World War.
Project description
Drawing from Centropa interviews with elderly Jews who lived in Minsk and archival materials that were collected by the Historical Workshop, we have created a virtual guide that highlights the former Jewish Ghetto and some of the remaining historically significant sites that served the Minsk Jewish community.
Between 2005 and 2006, Centropa´s interviewers in Minsk, St Petersburg, Kyiv, and Moscow recorded the life stories of 20 of the oldest living Jews who grew up or lived part of their lives in Belarus, asking them to share their personal life stories before, during, and after the Second World War.
The Historical Workshop has collected more than 100 interviews of former inmates of the Minsk ghetto. In this Audiowalk only a fragment of their stories will be heard.