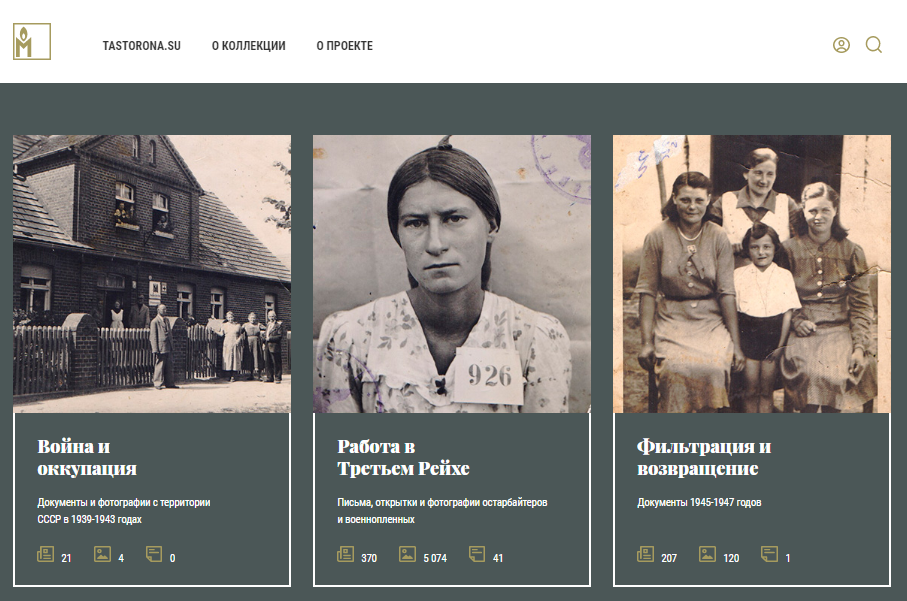 Project objectives
Publication of "ostarbeiters" documents of the International Memorial Archive in open access.
Project description
Fund 21 is a digital collection of documents on the history of forced labor stored at the International Memorial. Thousands of photographs and documents tell about the life of Ostarbeiters - Soviet citizens who performed forced labor in Nazi Germany.
The collection materials cover the everyday life of the occupation, the everyday life of Nazi Germany, the upheavals of Ostarbeiters' return to the Soviet Union and the realities of the post-war period.
Project outcomes
The site provides an open access to photographs and documents created before 1946. Memoirs of Ostarbeiters written and sent to Memorial in the 1990s are available after registering on the site and signing an agreement on non-disclosure of personal data.
Photos and documents in the archive can be sorted using filters - view by topic or period, by type or genre, by place of creation.