Necropolis of Terror and the Gulag
2016 - present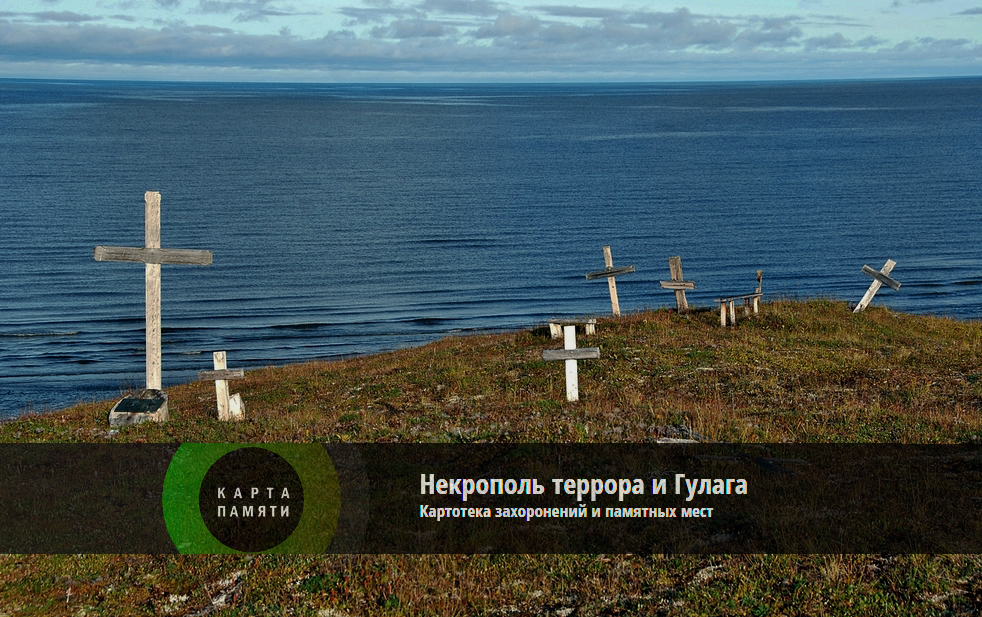 Project objectives
Fixation and documentation of gravesites of victims of the Soviet state terror on the territory of the Russian Federation.
Project description
The project contains information about the burial sites of Soviet state terror victims - the places of executions and secret burials, camp and prison cemeteries, graves of special settlers and exiles.
Project outcomes
The public part of the project, presented on its website, publishes information about verified burial sites. Currently, data on 411 burials is available. The total amount of information in the non-public registry of the project accounts for more than 1200 sites. The project team keeps monitoring information, thus it is constantly updated and supplemented.