Memory Lesson
2018 - 2020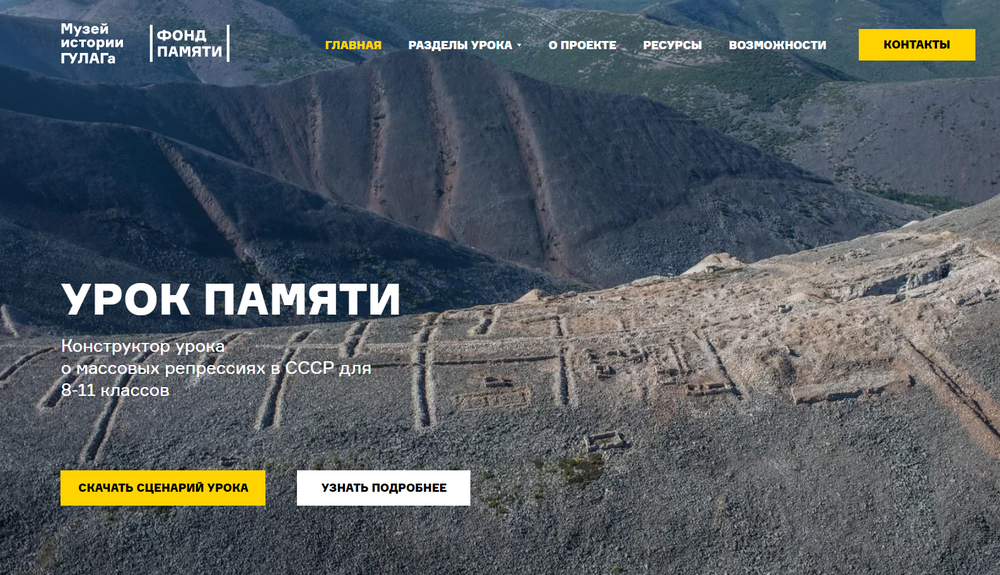 Project objectives
In 2018, the Museum developed the design of the lesson on mass repressions in the USSR for teachers of 8-11 grades - a Memory Lesson.
Project description
Using the materials of the Memory Lesson, any teacher can prepare and conduct:
introductory lesson about mass repressions in the USSR
thematic lesson on the Day of Remembrance of the Victims of Political Repression (Oct 30)
memory lesson on any other day.
The Memory Lesson focuses primarily on the Concept of state policy to perpetuate the memory of victims of political repressions as a key document, fixing the importance of the topic in Russia at the state level. In addition, when developing the Memory Lesson, the existing federal educational standards and requirements that apply to a modern school were taken into account.
The lesson uses materials from the GULAG History Museum and other organizations that study the history of mass repressions and preserve the memory of victims, as well as data from state archives.
Project outcomes
The Memory Lesson contains assignments and methodological recommendations, materials for working in the classroom, links to useful resources and references.