Russian Research and Educational Holocaust Center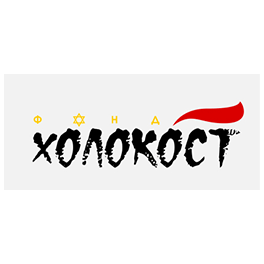 Type of activity NGO
Location Russia, Moscow, 115035, Sadovnycheskaya Str, 52/45
Russian Research and Educational Holocaust Center was founded in 1992 in Moscow.
The Center focuses on historical research, incorporation of the Holocaust topic into the curricula of secondary schools and universities, conducting memorial services and interviews with contemporary witnesses. The Center also organizes regular exhibitions.
The Holocaust Center aims to inform the Russian public about the genocide of Jews. The awareness-raising work is made possible due to the special library with a large number of publications related to the Holocaust in the former USSR. The library also comprises a video collection and an archive to preserve personal belongings of former ghetto prisoners, Great Patriotic War soldiers and members of the Resistance. It also offers its own seminar room with a permanent documentary exhibition.
The central target group for the center's educational programmes are teachers. New projects are constantly being developed and implemented to enable teachers to participate in specific courses and pass newly-gained knowledge to their students. The initiative intends to counteract anti-semitism and raise awareness about the events of the past through education.
Meetings of the discussion group "Unknown Holocaust", the Youth Center and the Association of the Righteous Among the Nations are held at the Center on a monthly basis. Leading world experts give lectures and hold presentations regularly, e.g.:
Professor Michael Berenbaum, one of the founders of the United States Holocaust Memorial Museum
Former director of the Yad Vashem Museum Izhak Arad
Paul Levin and Stephane Bruhfeld (Sweden), authors of the "Tell Your Children About It" book
Shimon Samuels, director of the European Bureau of the Simon Wiesenthal Center.
Annually, the center organizes evening ceremonies commemorating victims of the Holocaust and heroes of the Resistance. Government leaders also participate in these events, which evokes a strong response from the society and media.