Learning with Interviews: Forced Labor 1939-1945
2015 - 2020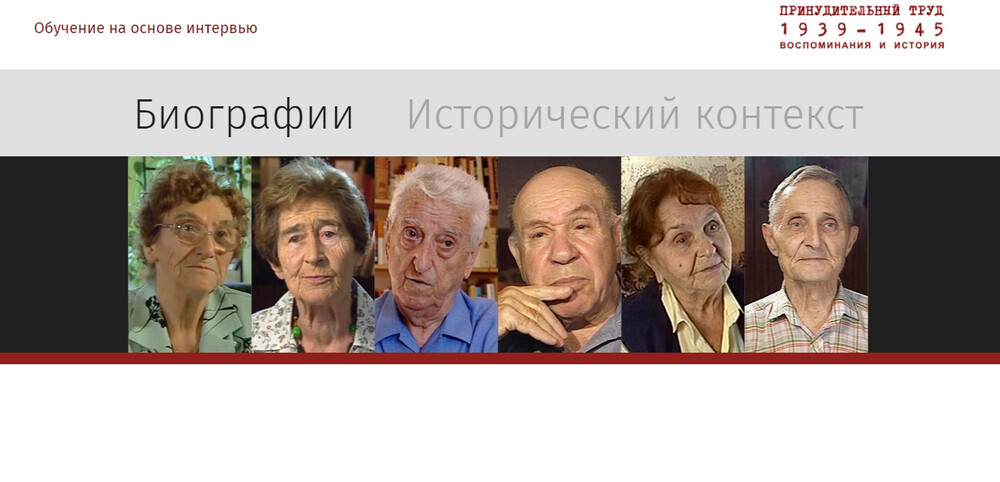 Project objectives
Contributing to preservation of the memory of forced labor as an important element of the National Socialist rule and making the issue of forced labor victims more visible in the culture of remembrance in Russia.
Project description
The platform represents narrations from six survivors of Nazi camps who experienced forced labor, as well as a film that sheds light on the historical background of Nazi forced labor. The platform is equipped with a glossary and a chronological table serving as teaching aid. The collection of articles and materials summarizing the experience of an international project devoted to the problem of Nazi forced labor during the Second World War will also help teachers in their work.
Project outcomes
The platform is used in the secondary education system, serves to keep the memory of illegal Nazi forced labor alive, as well as allows to focus on various national perspectives in understanding this phenomenon.