Qendra DMO ALBANIA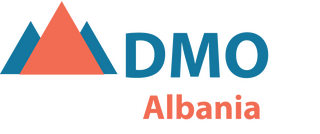 Type of activity NGO
Location Albania, Tirana, Albania, Rr Gogo Nushi, Nd 18, Nr 2, Tirana
The mission of DMO Albania is to bring its expertise to help decision makers of local government and other stakeholders to join forces and manage together the destination.
DMO Albania aims to play a key role in long-term development of a city or region by formulating an effective travel and tourism strategy.
Our mission is to promote Albania by highlighting and marketing the rich diversity, history, landscape, and culture of each city and region in the country. Albania is recommended widely by the most prestigious tourism media, mostly for its beaches, for UNESCO sites, and for the hospitality of people.
We are dedicated to promote our history and values, so Albanians feel proud of what they inherited in centuries...
Our vision
DMO Albania has a clear vision: Every destination in Albania should have its own unique brand identity and management plan and strategy.
Our projects
One of our biggest projects is Remember.al. The project tells the untold story of Albanians who survived the Mauthausen Camp in Austria. Why Mauthausen? Because the highest number of Albanians arrested during nazi occupation of Albania during 43-44 were sent to concentration camp of Mauthausen in Austria.
DMO Albania applied for this project at EVZStiftung Foundation Foundation Remembrance, Responsibility and Future (EVZ Foundation) (stiftung-evz.de). The base of application was a story of a survivor in Albania, Beqir Xhepa, who was imprisoned in Tirana by Germans in 43 (he was 15 years old) and then sent to the concentration camp of Mauthausen. He survived from the camp and he came back to his beloved country, but what he found was another prison, a dictatorial regime. He was imprisoned 4 times during the dictatorship of Enver Hoxha, only because of his freedom to speak. Based on this story we wanted to discover more other people who had the same fate as Beqir Xhepa. That is why we titled our project "From Hell to Hell" because people who came back from concentration camps suffered even in the dictatorial regime.
So we applied for this project with the idea first to research and document this part of Albanian history, which was not known by our public, and then to identify some of survivors, produce a documentary with 8 stories of survivors, Nga Ferri ne Ferr - dokumentar/ From Hell to Hell- Documentary - YouTube, open 3 exhibitions in Tirana, Durres and Vlora with historical facts about this period and organising a series of educational activities to pass this story to young generation. Now we are in the last phase of our 20 month project: Education with the past
We have organised some lessons in Universities of Tirana, Durres and Vlora, telling students about the story of Albanians suffering in concentration camps. We usually speak about jews who suffered Holocaust, but never in our history books, is written something about Albanians who had the same fate, killed, tortured in gas chambers or ended up in crematoriums.
Now we are opening an essay competition with high school students, inviting young people to write or draw how they see this period of Albanian history. Our historians prepared curricula for the school, adding this topic Curricula – Remember.al
At the end we will organise a forum with the teachers of history, distributing to them the book of students and book of teachers, prepared by our historians regarding this period of history. The project started on 1st March 2021 and will end on 31th October 2022.
See more: www.remember.al
Remember.al (@remember_albania) • Instagram photos and videos
Other projects of DMO ALBANIA are:
Tirana Photo Festival 2018, a yearly festival for promoting Albanian through photography engaging young people
See more at www.dmoalbania.al