Belarusian National Historical Museum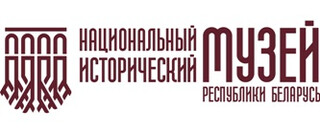 Type of activity Museum
Location Belarus, Minsk, 12 Karl Marx Str
The National Historical Museum of the Republic of Belarus is one of the country's most popular museums. Its holdings house the biggest museum collection in Belarus numbering about 400,000 items.
The Museum structure also includes 5 branches:
Museum of Belarusian Cinema History
Museum of Contemporary Belarusian Statehood
House Museum of the First Congress of the Russian Social Democratic Labour Party
Museum of Theatre and Musical Culture History of the Republic of Belarus
Museum of Nature and Environment of Belarus
Throughout its history, the National Historical Museum has changed its name repeatedly:
It opened in 1919 as the Minsk Regional Museum.
From 1923 till 1930 the Museum was called the Belarusian State Museum and was the central museum institution of the Belarusian Soviet Socialist Republic.
In 1930, it was renamed as the Minsk Social and Historical Museum.
From 1941 till 1944, it was called the Minsk Historical Museum.
In 1957, the institution was restored under the name of the Belarusian State Museum of History and Regional Studies.
In 1964, it became the State Museum of the BSSR.
In 1992, after Belarus declared independence, the Museum was renamed once again into the National Museum of History and Culture of Belarus.
In 2009, the institution received its actual name.