Kryly Khalopa Theatre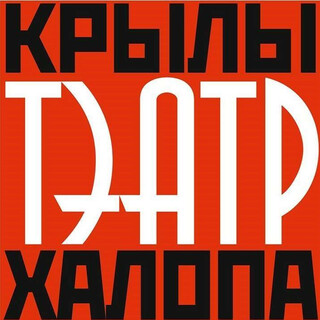 Type of activity Other
Location Belarus, Brest, 2/1 Khalturina Str
Kryly Khalopa theatre (from 2001 to 2011 Brest Free Theatre) was founded in 2001. Theatre mission is to reflect a critical view on the social and political situation by the performative tools.
During the years 2001-2017, theatre created 12 performances (including 5 street performances), which differ in style, visual language and method of work. The performances of the theater Kryly Khalopa were presented at about 50 international theatre festivals in Poland, Russia, Ukraine, Belarus, Denmark and France.
Some projects of the Kryly Khalopa theatre:
2006-2008 – participation in cultural animation projects in Warsaw in cooperation with the Remus Theatre: working with children and teenagers in the yards of the Praha area, in a camp for Chechen refugees, in rehabilitation centers and with disabled people
2006-2016 – participation in cultural animation projects in Belarus: in orphanages (Kobrin children's house, Divin boarding school, etc.), with incapable people from the psycho-neurological nursing house Novinki in Minsk
2008-2010 – organization of the Day of Podgorodskaya Street, where for 10 years the theatre used to have a rehearsal hall (street performances, exhibitions, concerts, film screenings, fire shows, DIY workshops)
2009-2016 – organization of regular free-markets in Brest
2011 – organization of the Festival of Alternative Culture "Cult A" in Brest
2013 – organization of the first Internet-performance in Belarus ("Pants" based on Pavel Pryazhko's play)
2013 – creation of a platform of non-formal education in Brest (organization of lectures, presentations, meetings, etc.)
2013 – start of the project of the documentary theatre "History of Belarus" (implemented projects: "Chernobyl", "Big Village Tales", Brest Stories Guide)
2013-2016 – the project "Chernobyl" (creation of the documentary performance, competition and children's drawings exhibitions on the theme "Chernobyl")
2014 – organization of a three-day festival "Bench-fest: Theatre. Ecology. Social art" in Belovezhskaya Pushcha
2014-2015 – educational project "European Cafe in the Regions" (organization of public lectures on the topics of modern history, art, philosophy, etc.)
November 2014 – opening of the KX Space in Brest, unifying the gallery, theatre and space for cultural and educational events.